STATIC buys clothing from the public for 40% of the in-store retail price.
We have buyers available every day, but please call to schedule an appointment in advance. This ensures that you will not have to wait to see a buyer.
We are looking to buy quality vintage items year-round regardless if your item is out of season. Size and condition are generally the most important factors for us.
If you would like to sell items we are available in-store most days by appointment.
Please call (415) 422-0046

If you have a piece of vintage clothing you think is extraordinary, please feel free to contact us for a price estimate. Whether you decide to sell an item to us, we would be happy to appraise your vintage items.
We are always looking to buy estates and large collections as well.
Please click below to let us know what you have.
Learn a little more about what we really love.
Vintage Denim & Workwear
We are always buying quality vintage denim. We are most interested in:
Vintage Levi's Redlines and Big E Jeans & Vintage Levi's Bell-Bottom Jeans
Generally, pre-1971 jeans are valued much higher than newer jeans. These items have the red tab on the pocket printed with all capital letters, newer items have the e in lowercase. Waist sizes 30 and larger are most desired.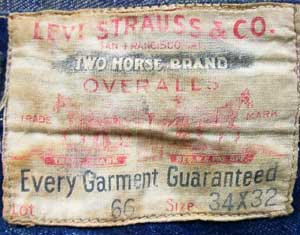 We are also looking for vintage jeans, work pants, shirts, jackets and overalls by:
•    Lee
•    Wrangler
•    Boss of the Road
•    Headlight
•    Big Mac
•    Hercules
•    or other brands from the 1960's and earlier
Vintage Designer Leather Jackets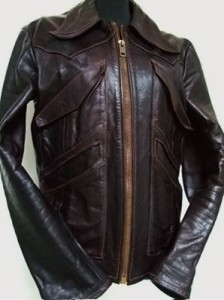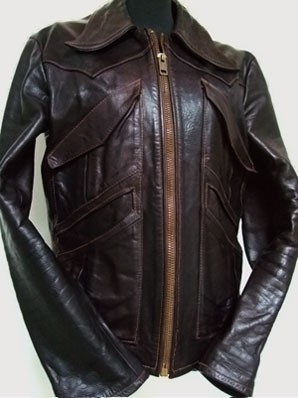 We are most interested in men's jackets by the following designers:
•    East West Musical Instruments
•    Oshwahkon
•    Natural Comfort
•    Glasswater
•    North Beach Leather
Vintage Motorcycle Jackets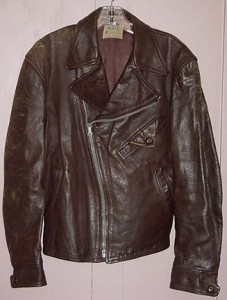 We are always looking for quality vintage leather jackets from the 1970's and earlier by brands such as:
•    Langlitz
•    Brooks
•    Schott
•    Buco
•    Vanson
•    Hercules
Vintage 1950s Collectible Clothing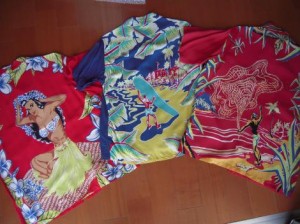 Bowling shirts
Embroidered Car Club Jackets
Kodiak Sweaters
Iconic 1950s clothing
Vintage Hawaiian Shirts
We are looking for 1950's and earlier Hawaiian shirts in wearable condition.
Vintage Military Flight Jackets and Deck Jackets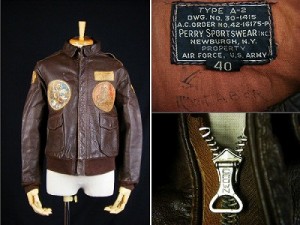 We are always interested in vintage leather or nylon flight jackets from the 1960s or earlier.
We are also looking for vintage canvas N-1 deck jackets in olive drab or navy blue.
Vintage Work Boots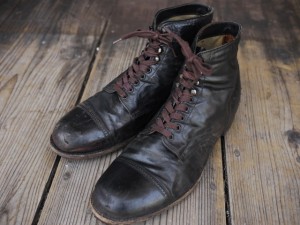 We are looking to purchase used and old stock work boots from:
•    Red Wing
•    Danner
•    Langlitz
Vintage Outdoor Gear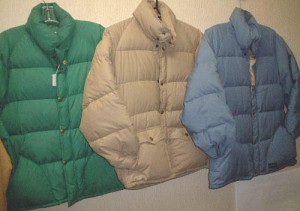 •    The North Face
•    Sierra Designs
•    Class 5
Please feel free to contact us with any questions or comments.
Some of these items are highly collectible, worth thousands of dollars, and we are happy to pay the market price.